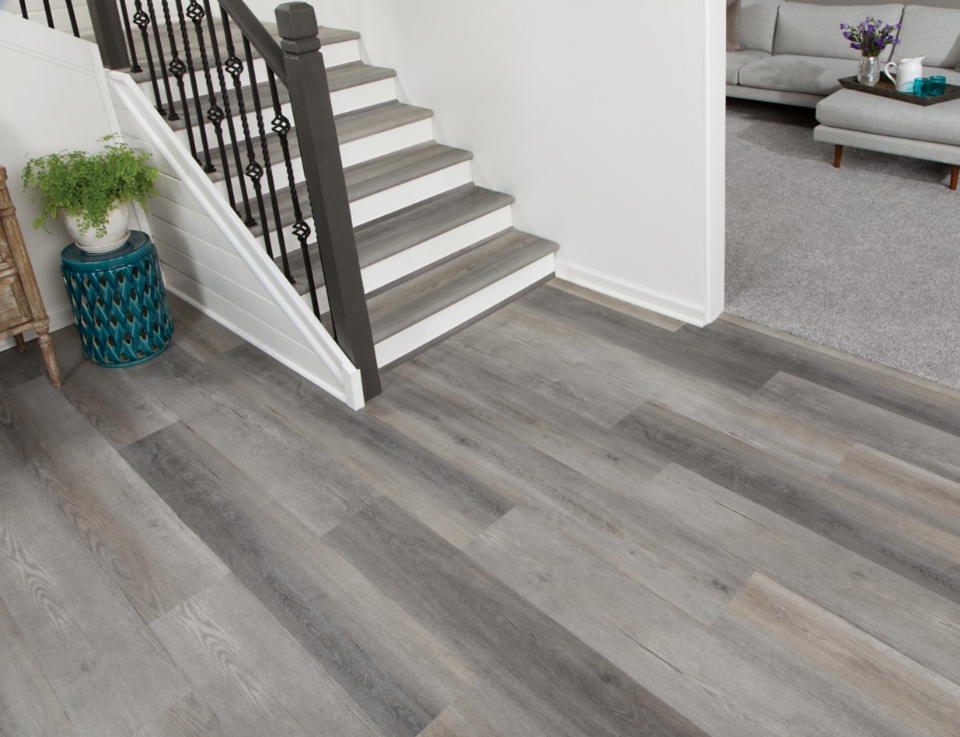 1. What room is your new flooring going into?
Some flooring types are designed to work best in specific areas of your home. For instance, tile is a great fit for rooms like kitchens and bathrooms that will see moisture and need water-resistant or waterproof flooring. Lifestyle factors are also an important consideration—if your new floors will go in a high-traffic area with kids and pets, then you may want to consider durable hard surface flooring options, such as laminate or vinyl, which are designed to withstand scratches, dents, and moisture. If you're considering carpet, keep in mind that not all carpets are a good fit for high-traffic areas—and if you have kids or pets, you will want carpet with high stain resistance and durability.
In addition, if you are considering a DIY installation, the room it's going into can seriously impact the scope and difficulty level of the project. Rooms with multiple angles and corners, such as kitchens, bathrooms, and rooms with bay windows, require more effort and skill. Are you a DIY novice, or are you up for the challenge?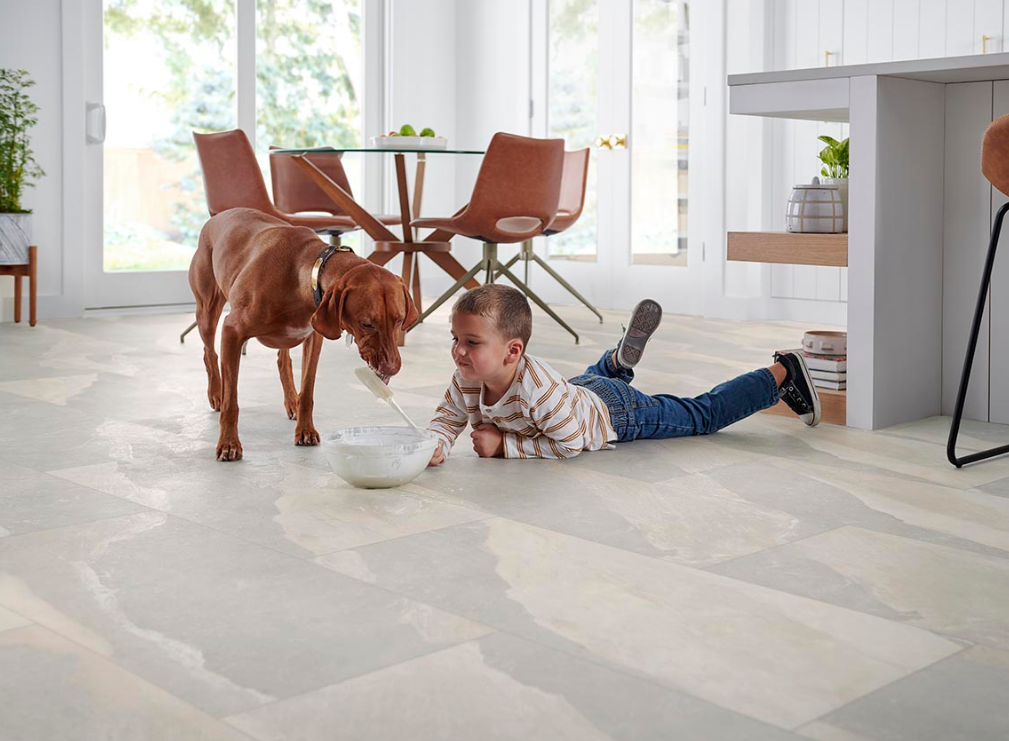 2. Are allergies a major concern for your family?
The right flooring can work for you in the battle against allergies! While allergens are everywhere, some flooring choices are better than others at helping diminish their presence. Did you know that some types of carpet can actually improve symptoms of asthma and allergies? That's because carpet acts as a passive air filter, trapping dust, pollen and other particles, and removing them from the breathing zone. All you need to do is remember to vacuum those allergens out of your carpet on a regular basis to improve your home's air quality.
However, if someone in your household is sensitive to smells, then hard surface flooring might be a better choice. Carpet is known to hold on to pet smells, cigarette smoke, and other strong odors that might be a concern for your family.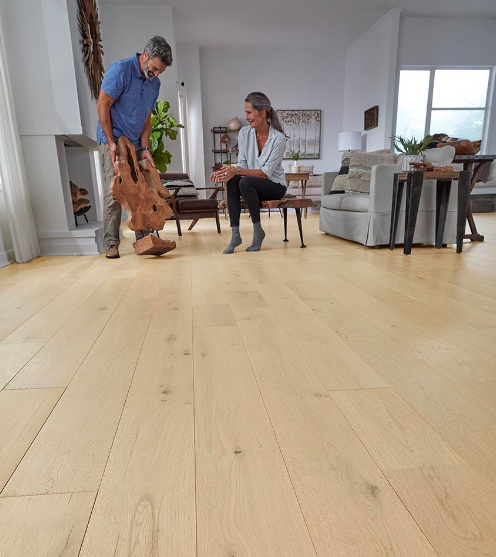 3. How will the new floor impact your home décor options?
Flooring is a long-term décor choice that could impact your future design and décor options. If you're looking for a flooring option that will give you the most versatility, then look for neutral colors in classic designs and textures. You can always add or remove bold style elements like bright area rugs or quirky, fun furniture pieces to change the feel of a room. Bonus tip: If a room feels cramped to you, a lighter colored floor can make the same space seem larger and open. Similarly, a darker colored floor can pull a room together, and make it feel cozy.
Laminate flooring offers a wide variety of colors and styles to choose from, so you're likely to find a style to match your décor. If you're flying solo with a DIY floor installation, your local Mohawk flooring dealer can help you choose the style and color that work best in your home.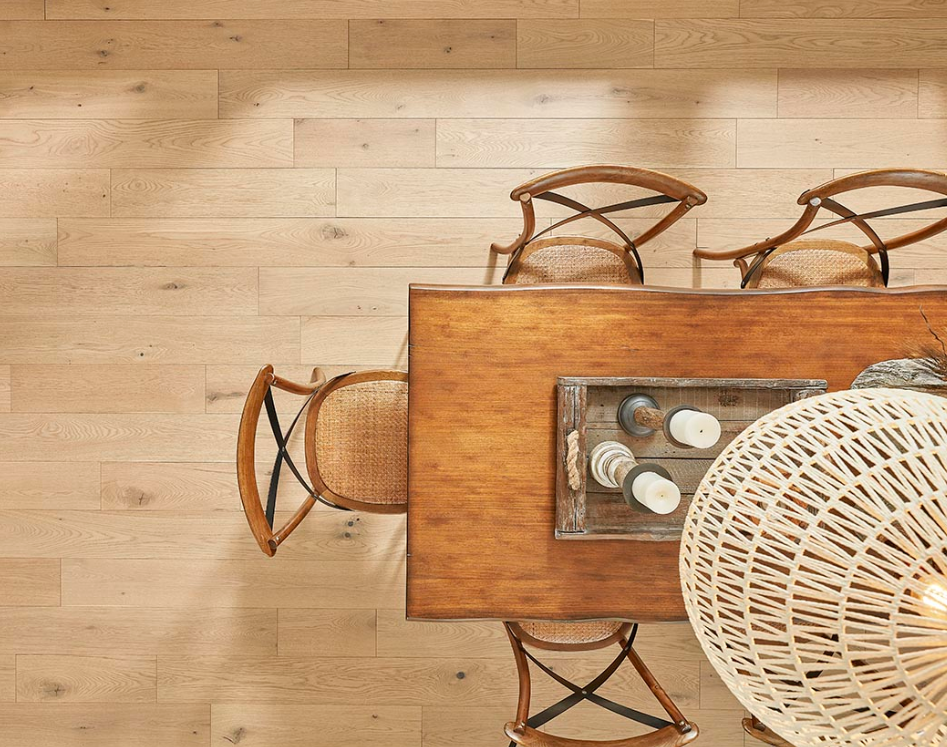 Contact a local dealer for tips and advice!
Once you know what you need, ultimately your choice will come down to your preferred style, your budget, your skill level with small tools and construction projects, and your comfort level with the risk that comes with installing floors yourself. Still planning to install laminate flooring yourself? Contact a local dealer for tips and advice!